The topic of environmental protection is now on everyone's lips.
SKAT employees have often requested promoting an eco-friendly approach.
Therefore, we decided to carry out #ecoweek.
It was a special week in which we learned to be more ECO together. Every day we focused on a different issue.
Monday – INFORMATION DAY

Using our internal communication platform and information monitors in individual departments, we promoted #ecoweek and the eco-friendly approach.
We also supplemented and refreshed information materials, such as stickers on air conditioning units, reminding us to close windows, or waste sorting information.
In the established discussion group we shared practical tips and inspiration on how to be more ECO.
We encouraged employees to set special wallpapers on their computers, on which we included the essential tips on how to be eco-friendly at work.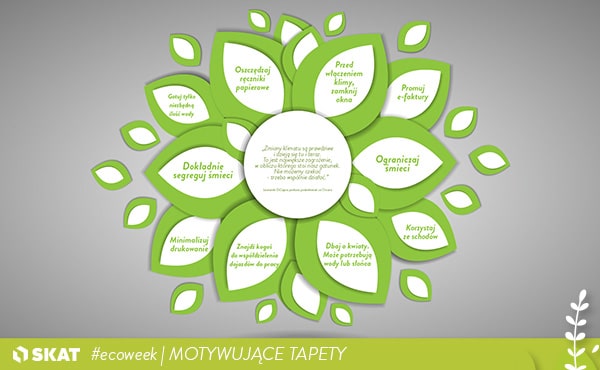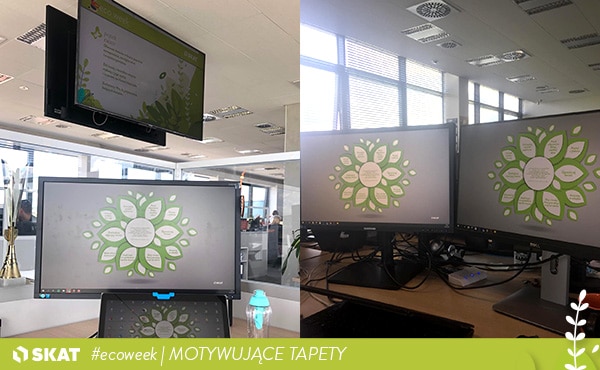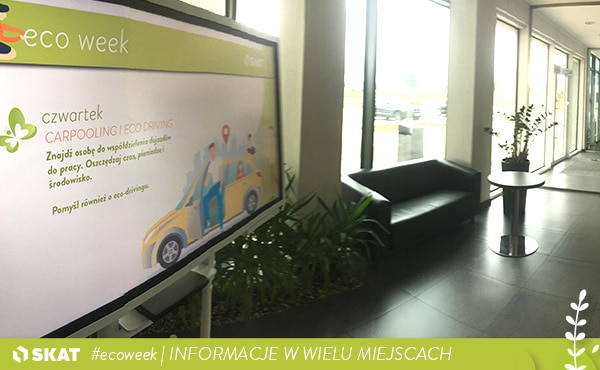 Tuesday – MINIMUM PRINT

Each of the employees received practical tips on how to reduce the number of prints; we also provided a space where they could share their ideas for optimising printing.
Using recycled paper, we labelled all printers with a reminder of our goal to minimise printing.
We carried out a promotional campaign among our clients to promote the use of e-invoices.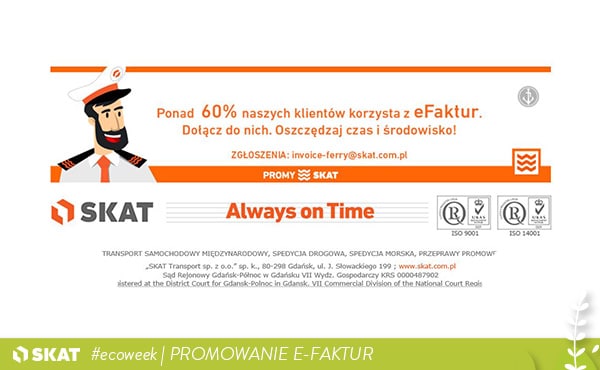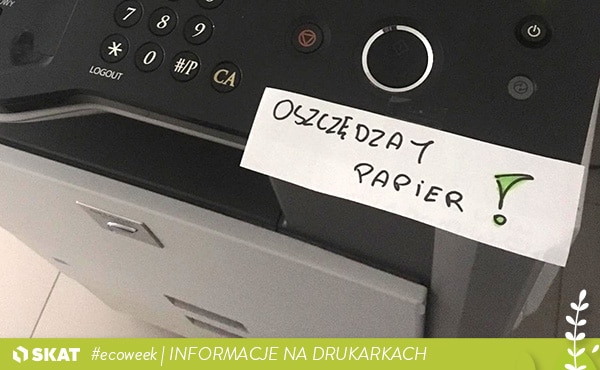 Wednesday – SEGREGATION AND ZERO WASTE

We diagnosed where we made the most common mistakes when sorting waste.
Each employee received a brief instruction on how to avoid them.
We also promoted how to generate less waste in general and, by providing recipes and cookbooks, we encouraged cooking at home.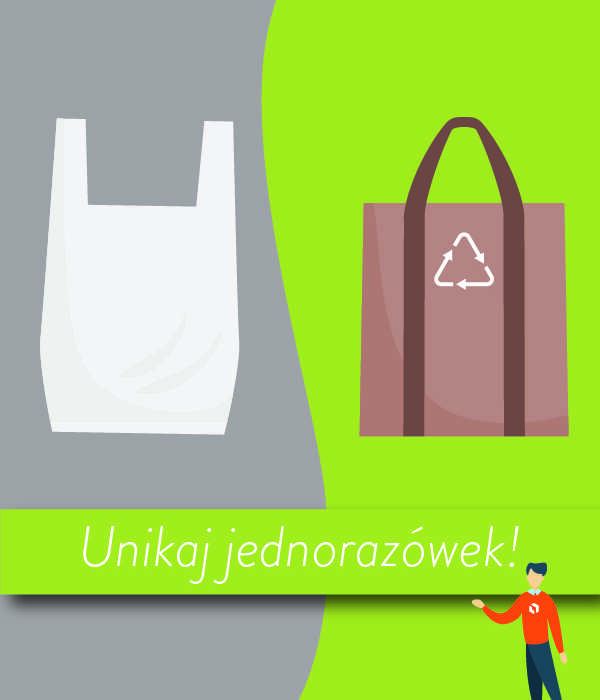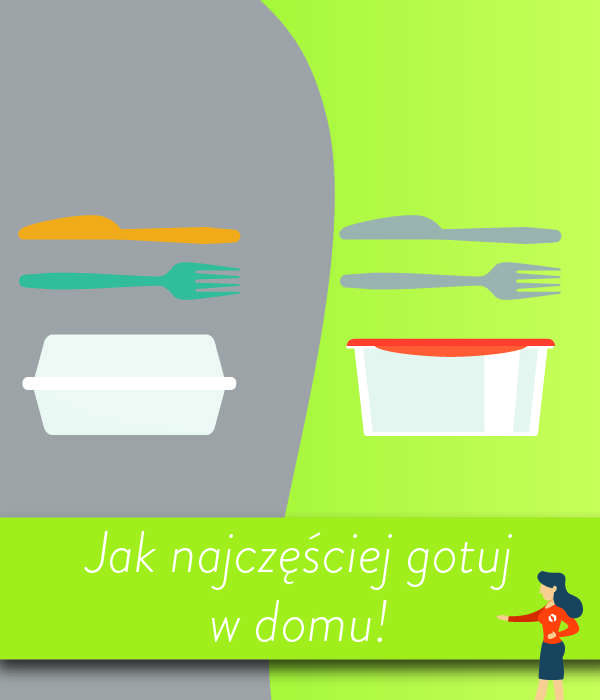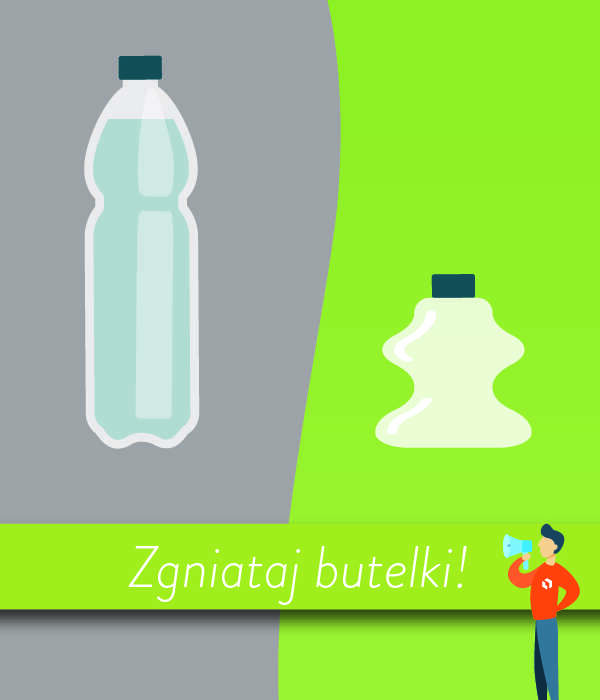 Thursday – CARPOOLING AND ECO-DRIVING

We prepared an interactive map of the places where our employees drive for work.
This way, they can check with whom they could conveniently share their rides.
As a result, they can save time, money and help the environment.
It is a classic win-win.
We will also conduct theoretical and practical training in ECO-DRIVING.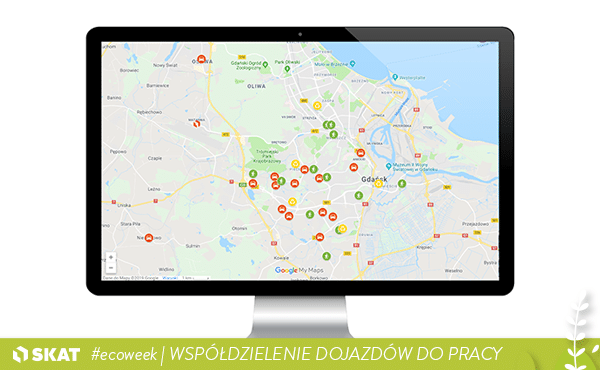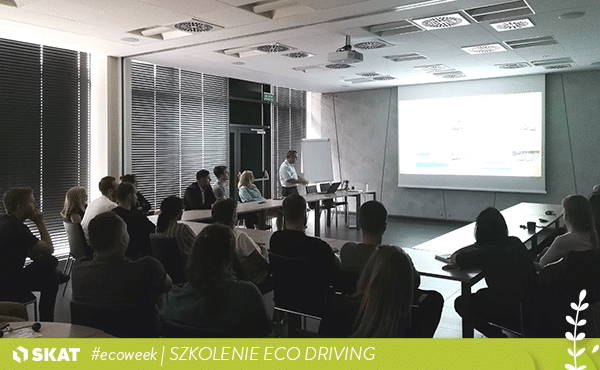 Friday – FLOWERS

Flowers are the silent heroes of every space.
They provide precious oxygen and introduce a calming aura.
The problem is that we sometimes forget about them.
Each of flowers in our offices was labelled with the name of its caretaker.
Through competitions, we encouraged employees to bring more flowers.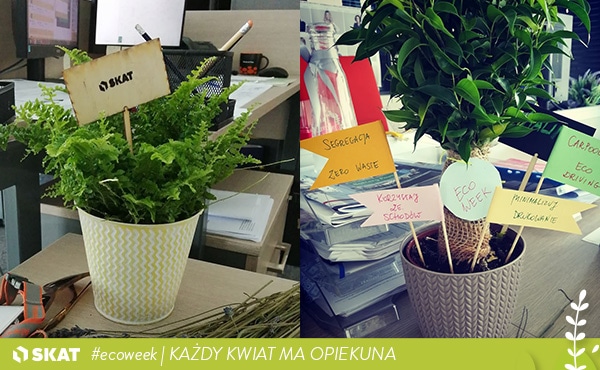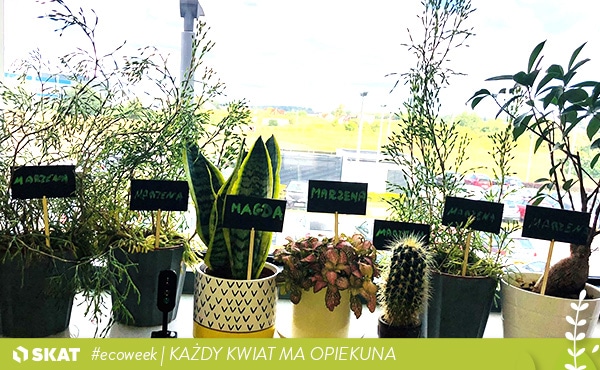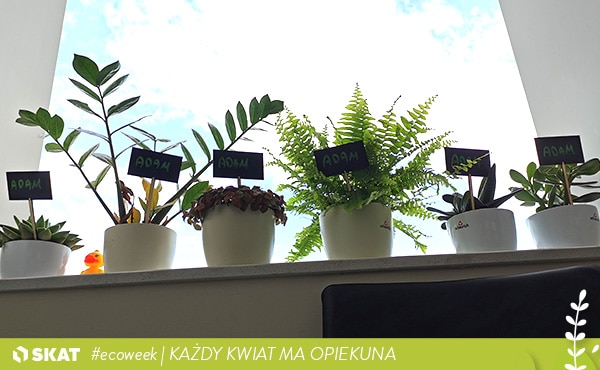 The #ecoweek campaign reminded our employees that everyone and everywhere must care for the environment.
Also in the office.
The initiative came from the most environmentally-aware employees and we were happy to help promote it among everyone.
We also encourage other companies to conduct #ecoweek and we will happily share our experience in this regard.